"The Frozen Forest". STB and characters for fantasy story. Personal project.
"The Angry Pixie Chronicles". STB and characters for 2D animation series about 3 quirky mischevious siblings coming from a far away wild world. In development.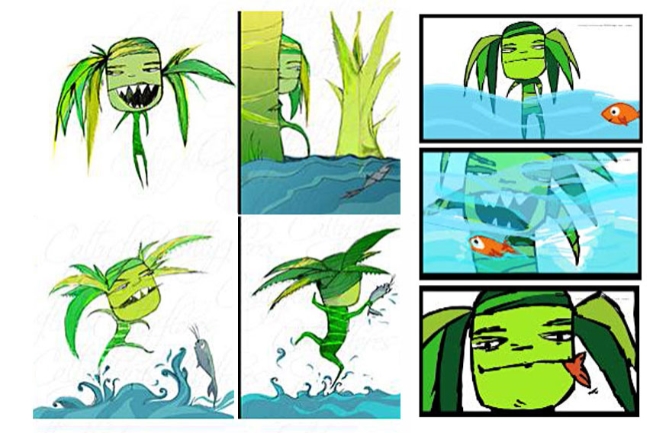 "The Tree House". Building a treehouse from pieces of board and ropes is a lot of fun for Emma and Oliver.
The new hut is a success, but how safe is it to sleep there at night – especially without permission to do so?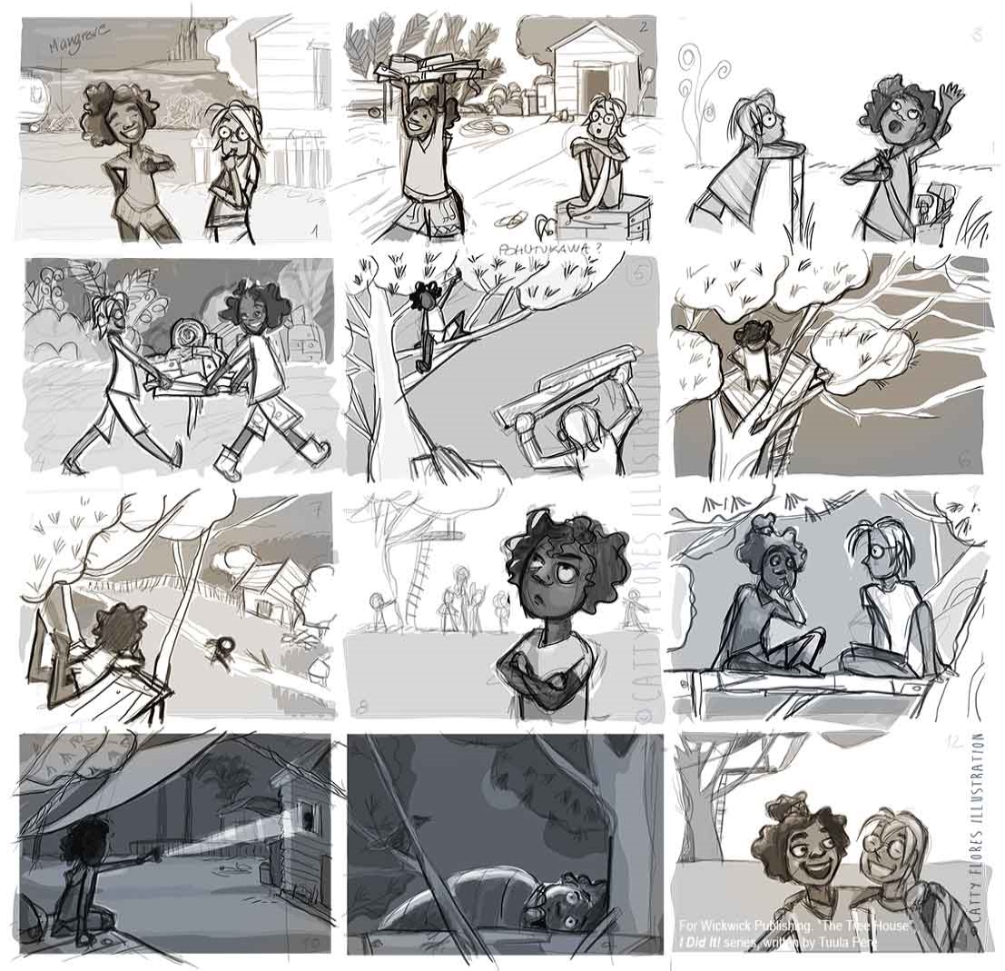 "Noise All Over". The Dinosaur Rock Band's childen's concert should be the highlight of the summer.
For Liam's sensitive ears, however, it's no fun at all. The only solution is to escape!.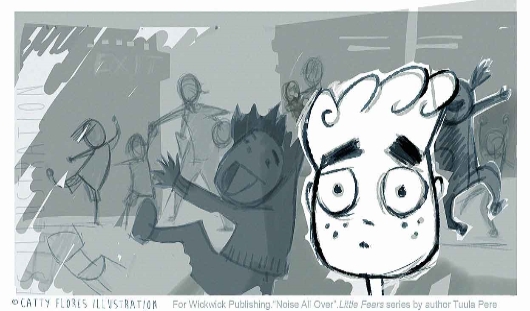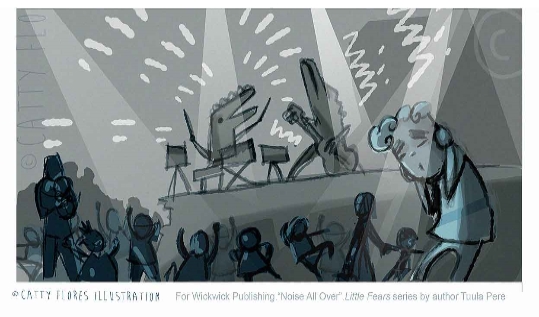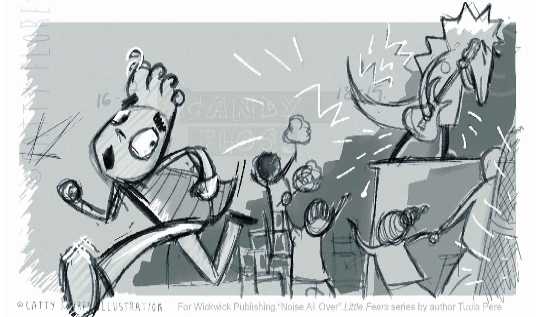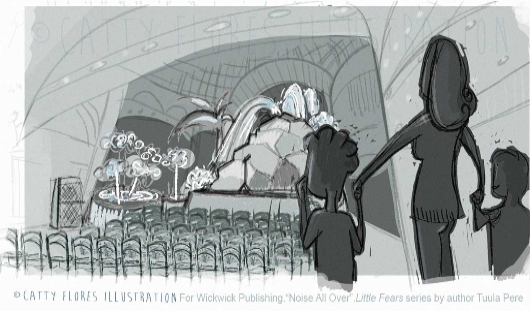 "The Wrong Rock".Short CGI film about diversity and tolerance, featuring the adventures of Martin, a little mushroom. Oscar qualified 2021.
Storyboard and key visuals. heromation.com/project/the-wrong-rock. Boards by Kaho Kubo, Catty Flores, Michael Cawood, Peter Stringer, Eugenio Herrera.
Directed by Mike Cawood. Heromation Animation, LA. https://www.imdb.com/title/tt9188026/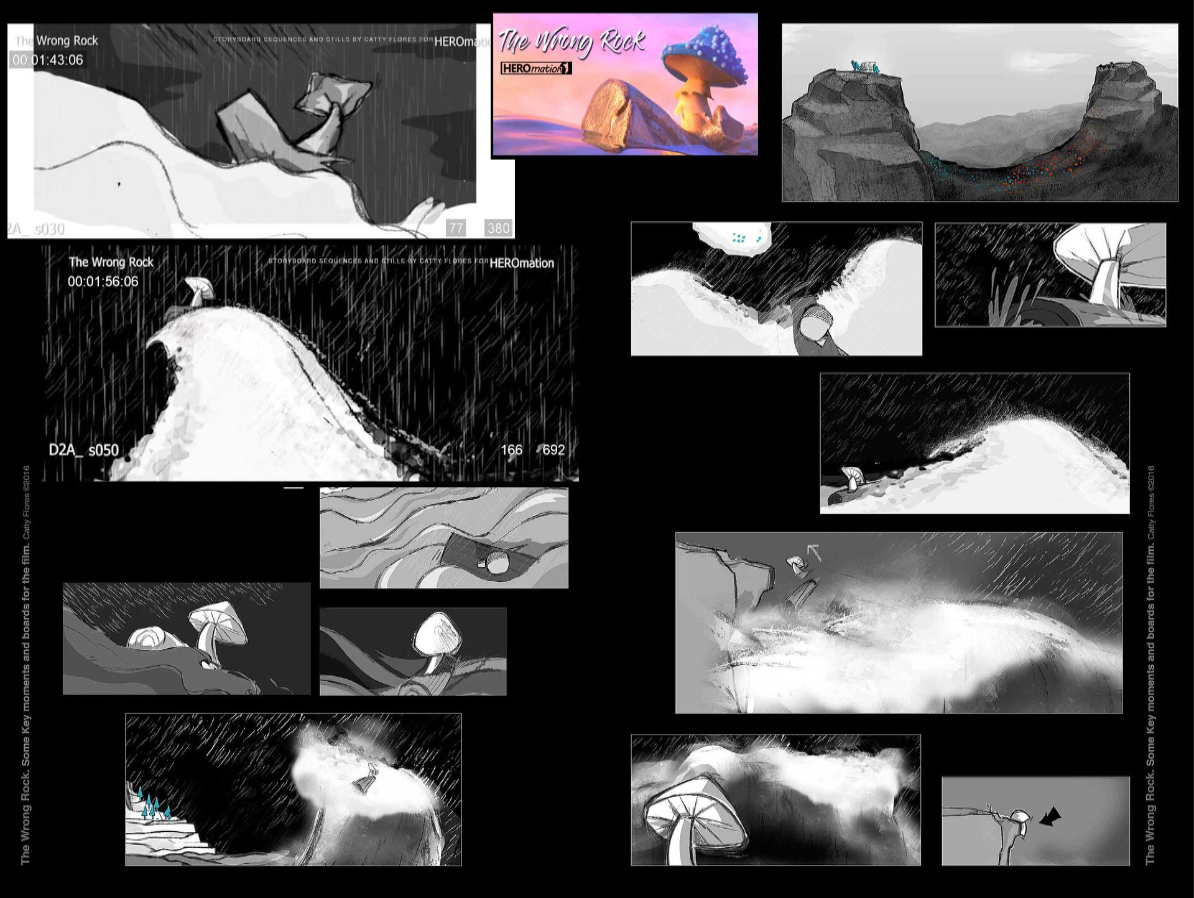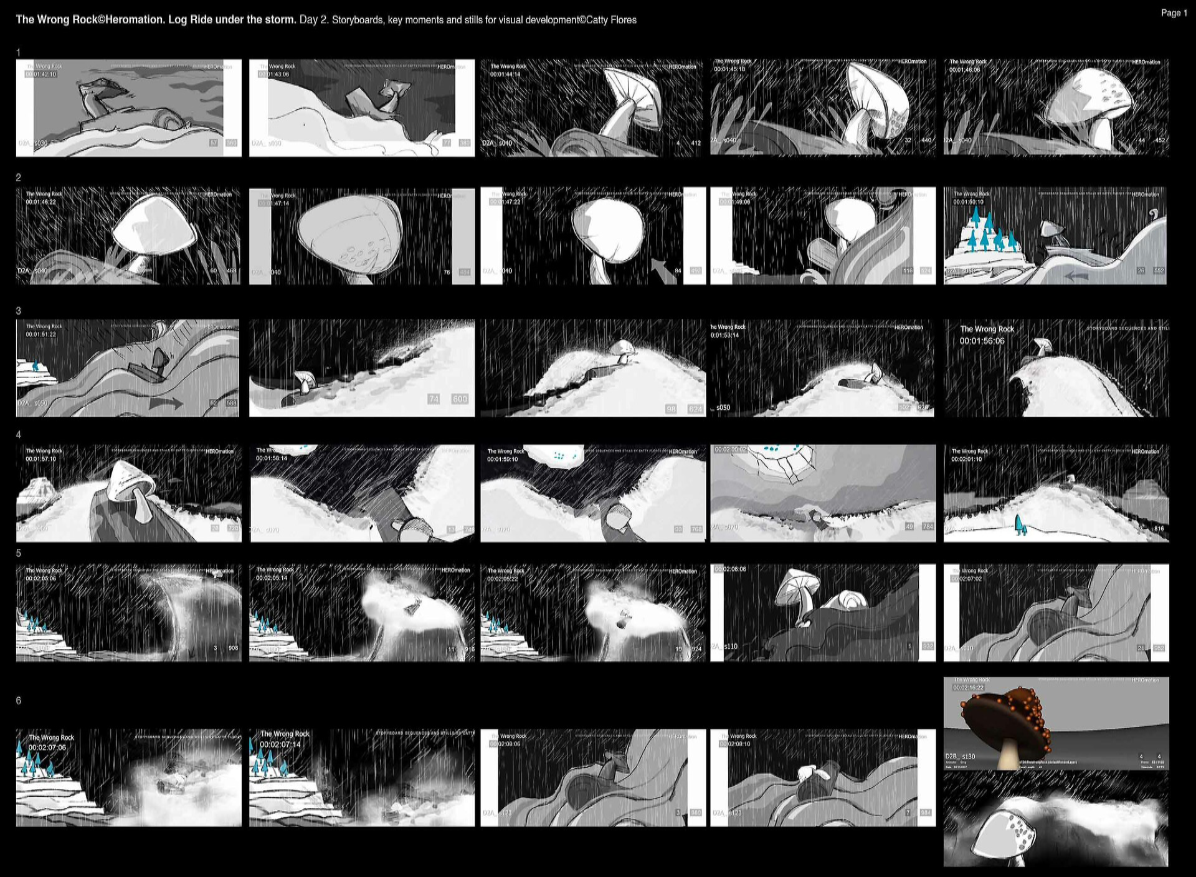 Boards and Key Visuals for "Back From the Dead Red". Feature 2D animation film about a female pirate.
Set in the Caribbean around 1700. Engine House VFX Cornwall, Uk. In development. *Colour cover below by Engine House VFX. Full STB available on request.