Backgrounds for 2D Animation and picture books, focusing on design and architecture. From research to polished artwork and variations.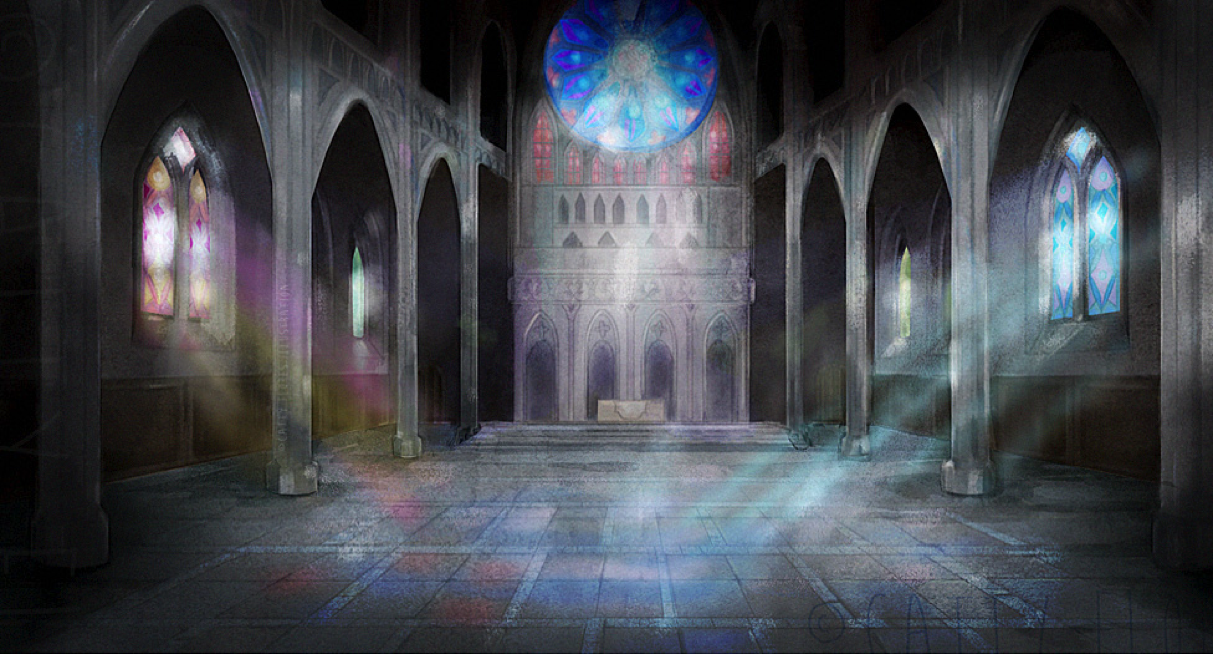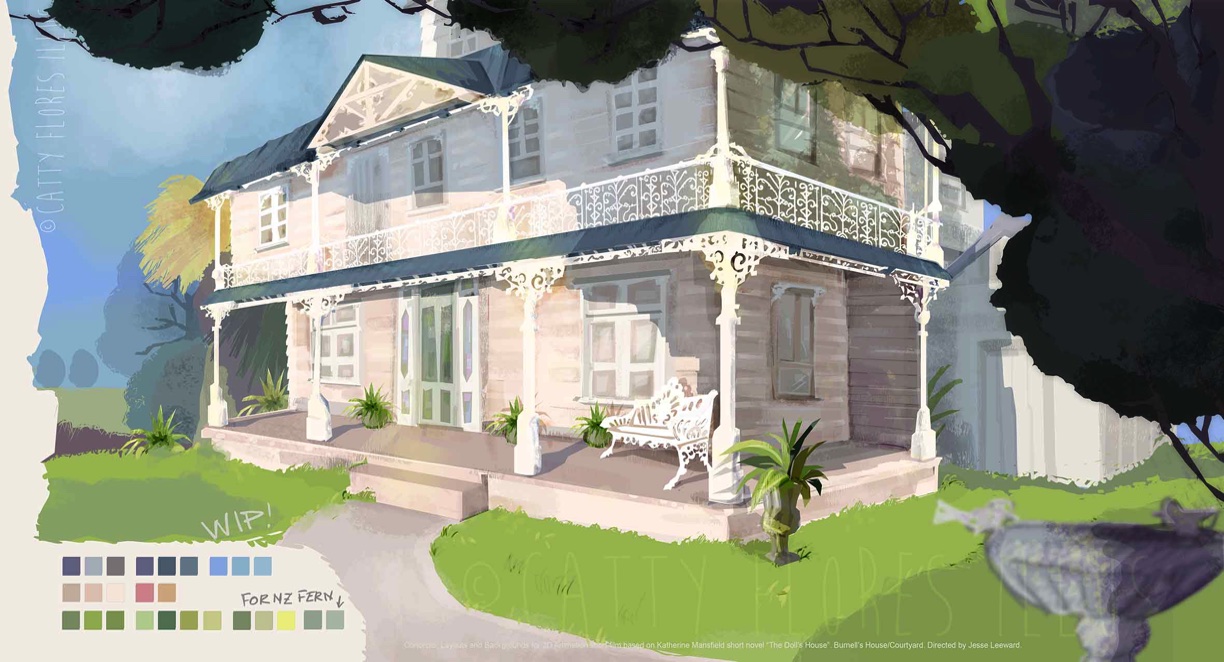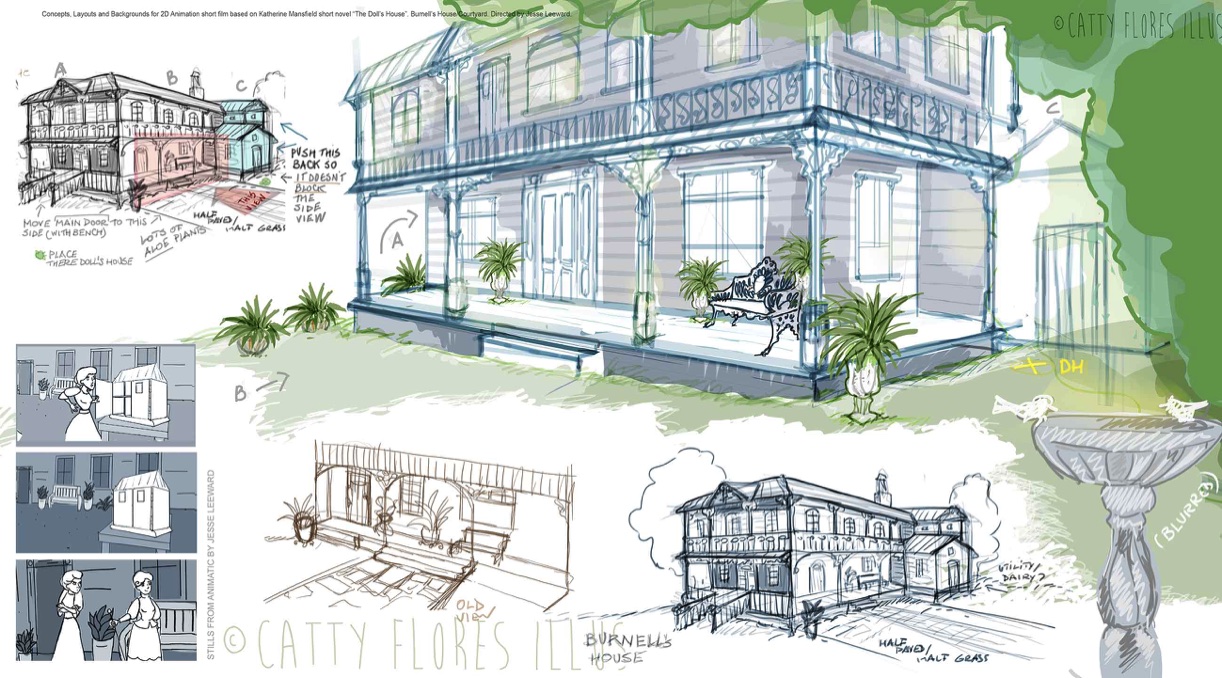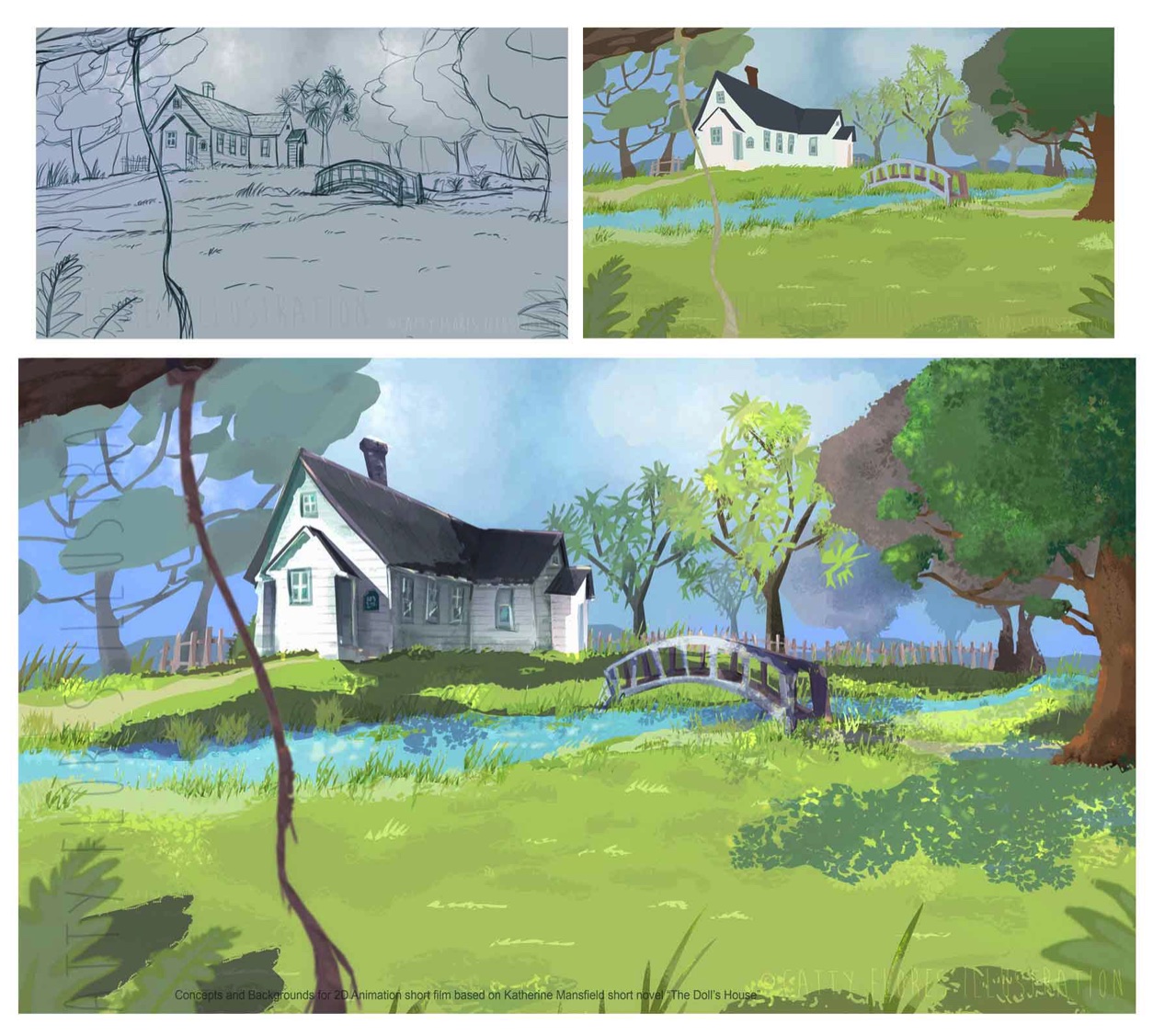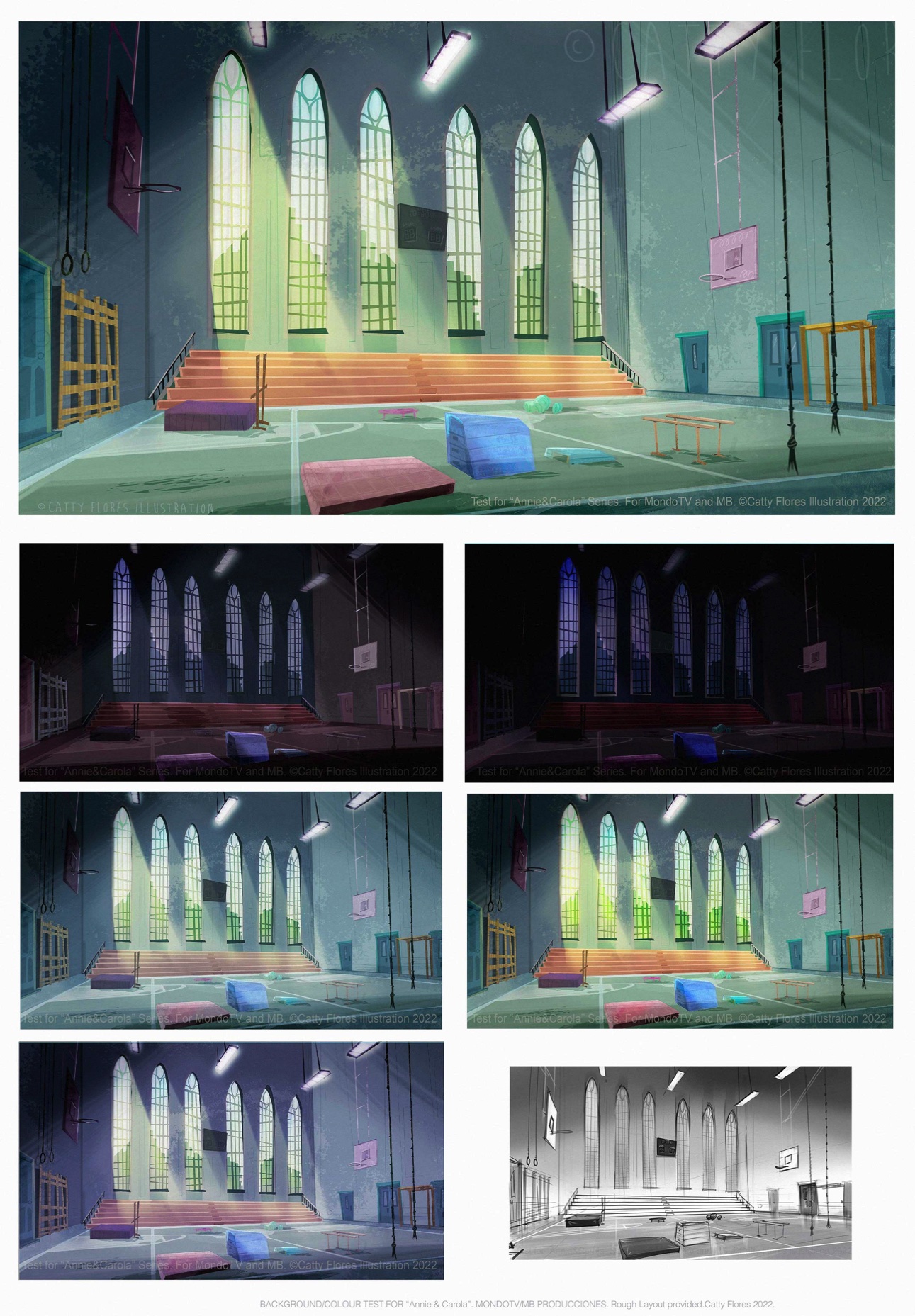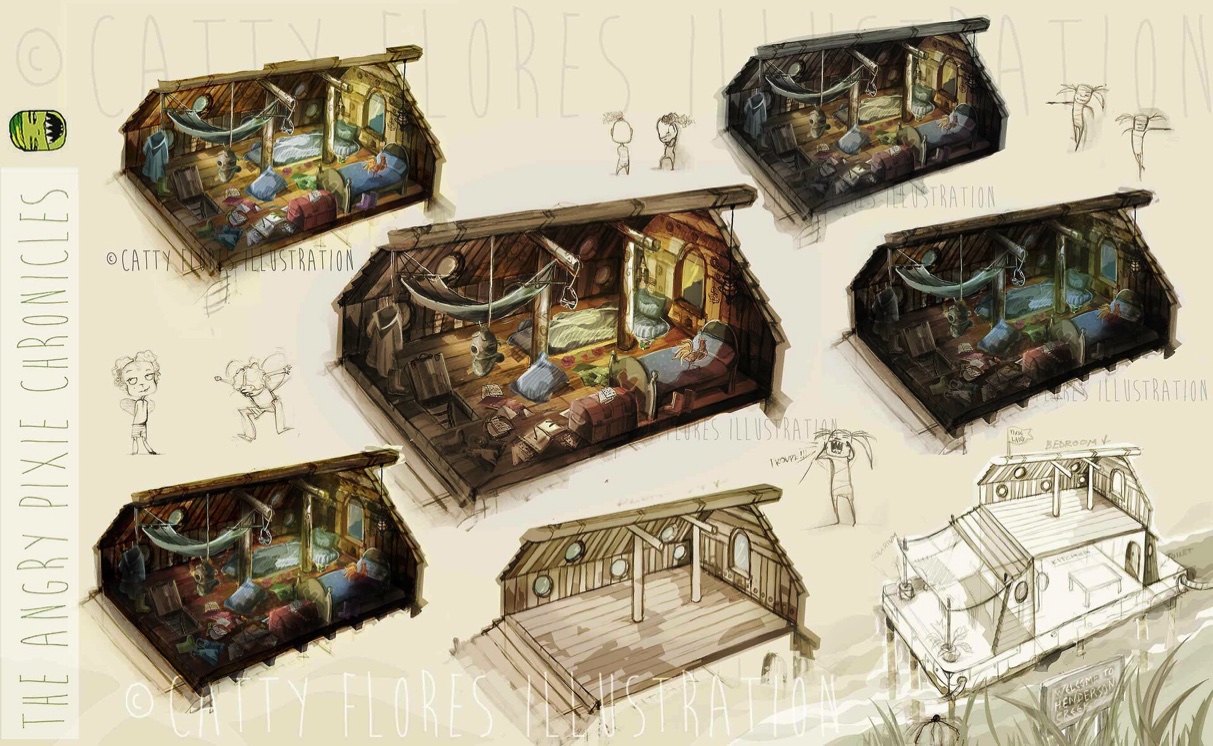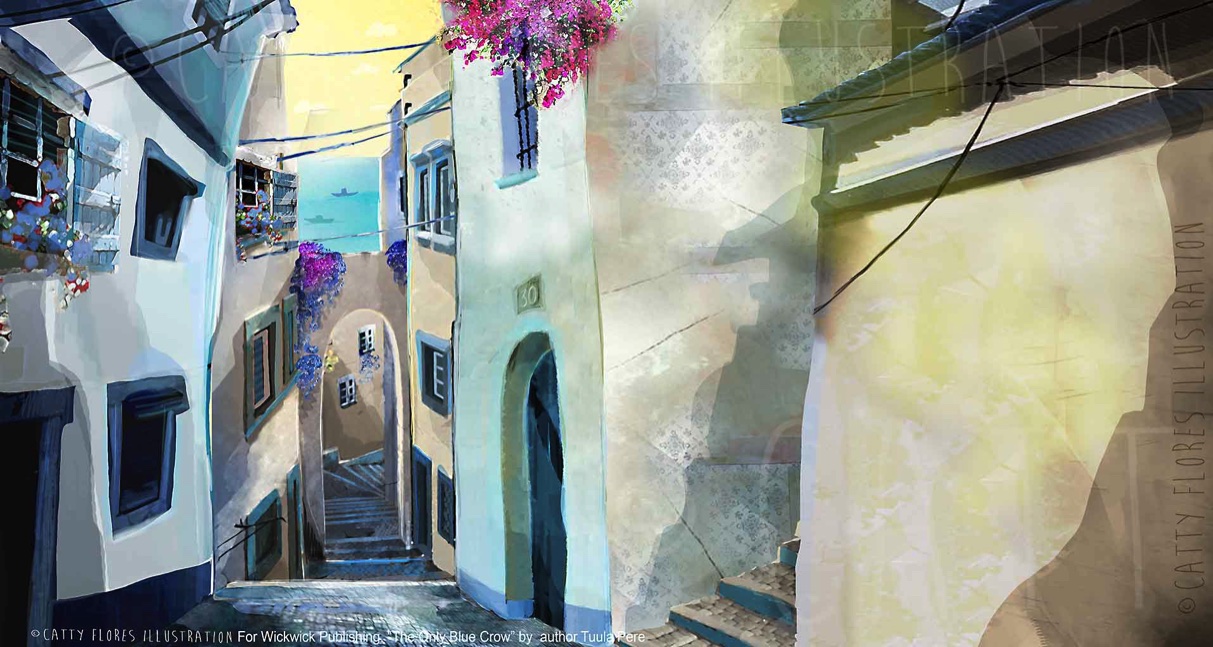 "The Doll's House". 2D short film based on the novel of New Zealand's author Katherine's Mansfield. In development, seeking financing.
"The Angry Pixie Chronicles". Cabin set among the mangroves by the riverside. Personal project.
"The Only Blue Crow". Picture book by Tuula Pere. Published by Wickwick Finland. Village and streets with a Med touch.
"Morningstar". Backgrounds for a mixed media docudrama about reformer John Wycliffe, combining live action and 2D painting. Set during The Plague era.